---
VANISHED BURLINGTON & BRANT INN MEMORIES

---
BUY VANISHED BURLINGTON - GET BRANT INN MEMORIES FREE!

$15.37

OR

---
Vanished Burlington by Gary Evans

Burlington is a modern, vibrant city, and yet it is also a place with important links to the past. While much of that history vanished in time, it should not be forgotten, as the fabric of those buildings plays an important part in who we are today.

Vanished Burlington brings much of that early history back to life, reminding us about buildings, neighbourhoods, events and various landmarks that were once part of Burlington.
Vanished Burlington is filled with nostalgia, as some of the buildings are still within living memory, but have been erased from the landscape. Others brought fame and fortune to the community, but from generations past.

Readers will find stories about the Brant Inn, an old amusement park, the Neilson's sign, Burlington's fall fair, and long ago schools and churches. Memories will flood back with other stories about the Willowbank, the Tien Kue, even Trefoil Lodge, all included in Vanished Burlington, all offering a nostalgic look back in time.

Retail: $21.95 ONLINE: $15.37


---
---
Brant Inn Memories by Stewart Brown

In the 1930s, the little town of Burlington, Ontario, was noted, primarily in the farming community, as a market gardening area. During this period in time, Canada was in the midst of a world-wide depression. It was an unlikely place and an unlikely time for anyone to consider starting a business, particularly a venture into show business.

An impresario named John Murray Anderson saw the potential and turned a site on the shore of Lake Ontario into a nightclub that grew to be internationally renowned. The history of the Brant Inn was recognized within the Burlington Historical Society as a great story that should be fully told and preserved.

Retail: $24.95

---
---
Powered by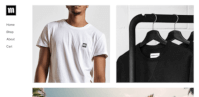 Create your own unique website with customizable templates.