The Prints of King  by Gary Evans
SKU:
It's long, stretching from the McMaster campus right through Stoney Creek.
It's old, dating back to the very roots of the community.
It runs right through the heart of the city.
And it's home - or has been - to many of Hamilton's finest buildings, grand churches, various hotels, old schools, several parks, as well as countless stores.
Of course it's King Street!
There are photographs from one end of the street to the other, with old buildings, street scenes, buildings long gone, and a look at parts of the street from the air.
The photographs show a vibrant street, one which has evolved over the years, one filled with memories.

Price: $19.95
Sale: $11.97
Click here for eBook version ($12.99)
Powered by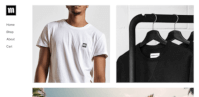 Create your own unique website with customizable templates.