1960 Hamilton by Gary Evans
SKU:
When the calendar flipped from 1960 to 1961, residents of Hamilton could look back at what turned out to be a rather fascinating year in the city's history.

The city suddenly mushroomed in size – in acreage and population – thanks to the annexation of huge tracts of land. Efforts were under way to buy the HSR, the 19th century city hall closed down, and the Governor General opened the new seat of government.

The Sunday sports issue was debated for months on end, then put on the ballot, with the electorate voting in favour. The Hamilton Tiger-Cats gained new owners, sort of, and concluded a blockbuster of a trade.

Stelco was flooded, students were double shifted and a huge backlash resulted from the replacement fountain in Gore Park.

Hamilton in 1960 was a city in transition, and as has been the case since 1846, the Hamilton Spectator's team of reporters and photographers were there to capture the year in stories and in photographs, all of which makes 1960 Hamilton such a fascinating snapshot in time.

Price: $19.95 Sale: $15.95

BONUS! Purchase a copy of 1960 Hamilton and receive a FREE copy of 1846 HAMILTON! (while supplies last!) 1846 HAMILTON is a journey back in time, back to a time when events helped shape the Hamilton of today. It describes the community as it evolves from a rough and ready frontier town into the Ambitious "Little" City.

** 1846 HAMILTON WILL BE ADDED TO YOUR SHIPMENT **





Powered by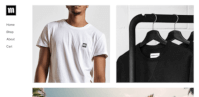 Create your own unique website with customizable templates.