Hamilton at War by Margaret Houghton ** (COVER IMPERFECTIONS)
SKU:
Something amazing happened in Hamilton during the years of the Second World War. That brief period of time from 1939 to 1945 saw the city and its people create something so special that it was unlike anything they had known before.
Never before and never since has Hamilton been so focused on a single goal. They worked together to win the war on the home front and they succeeded beyond their wildest expectations.
Hamilton at War re-lives that exciting time with stories and photographs of the people and places that made the city such a vital example of the best that Canada had to offer.
** Copies of Hamilton at War on our CLEARANCE BOOKS page have COVER IMPERFECTIONS and are offered at a reduced price. The inside pages of the books are in GOOD condition. If you want a copy with the cover in good condition, please purchase one from under our Hamilton Books page. **

Price: $24.95 Sale Price: $5.00 (COVER IMPERFECTIONS)
Powered by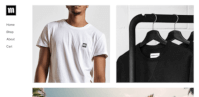 Create your own unique website with customizable templates.